Amazing Water Parks In Metro Phoenix
Whether you are bored and you are looking for a certain place to enjoy, or you just want to take refresh yourself and experience different water- activities, then you have nothing to worry about. Enjoy this one of a kind water parks located only in Metro Phoenix.
If you are not satisfied with Slip-'n- Slides, water balloons, and sprinklers, then take this post as your guide and visit this breathtaking and refreshing water parks in the Valley: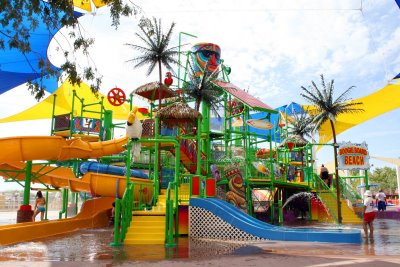 You can never say no this seven- story high slide at Golfland Sunsplash. The slide will send riders all the way to a huge cauldron. You can also take pleasure with Golfland's Master Blaster Water Coaster; enjoy the waves on its Thunder Bay Wave Pool; Float down its 800 foot Endless River; as well as a speedy cruise adventure towards straight down to the Thunder Falls which is seven- story high.
Golfland Sunsplash also offers other water- fun activities for your kids like the Toddler Tadpole Pool; or walking across Sunsplash Activity pool through a giant lily pads. You can also play miniature golf after enjoying your swimming at the Sunsplash.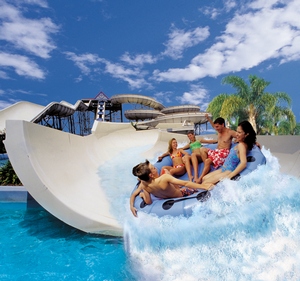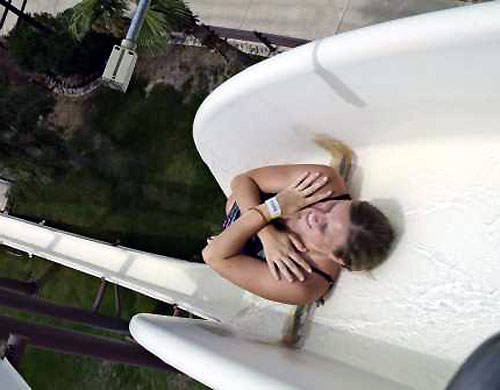 This is the best place for those who are looking for some thrilling water activities. Big Surf offers great attractions including Tornado Twisters, Black Hole, Serpentine, Hurricane Slide, and Otter Slide. One of Big Surf's main attraction is the Waikiki Beach Wave Pool which is the first wave pool in the U.S. And also the 3rd largest wave pool in the whole world. For your kids, Big Surf also feature Captain Cook's Landing wherein kids can play on a huge turtle, seal, alligator, and frog.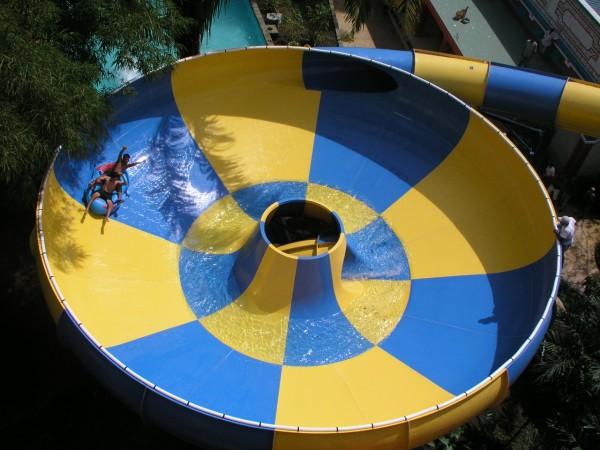 If you want to take plunge in a pool and yet not under the heat of the sun, then this place suits best to your needs. Kiwanis Wave Pool is quite different from any other water parks here in the Valley. It doesn't offer the same attractions as what others does. They don't have those thrilling water slides and stomach- churning water adventures. But they offer the most affordable option. They offer three- foot waves with spiral slides of over 15- foot high. For those who wanted to exercise at the same time, play with their kids, Kiwanis lap- swimming is also best for you. They also have a recreation center with volleyball courts, batting cage, tennis court, and basketball court.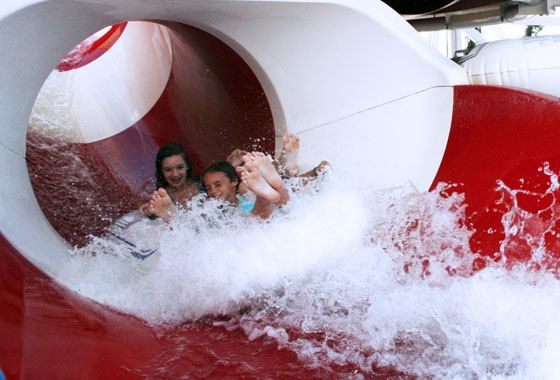 Experience the largest water park in the Valley. Wet n' Wild features slides and rides like The side by side slides which consists of 830 feet (and more) drop and curves where guests can race on tandem tubes; the Constrictor which is a corkscrew flume slide; and the Dueling H2O Coaster which is very unique since it is the only one of its kind. Wet n' Wild also offers white water rafting for the entire family. Visitors can also enjoy surfing on a four- foot waves of the Monsoon Bay Wave Pool. For the kids, Wet n' Wild also features Soak' em playground where the younger ones can dance in mushroom water shower and play on various spouts and sprinklers.
For up-to-date information you can visit us at our website LiveinMcDowellMountainRanch.com
More event updates and local information brought to you by The Cameron Team.